ABOUT US
Communication is the straightest line to a growth curve.
You could view Cloud Revolution as an uncommon approach to the common denominator of human interaction, communication, and progress. Yeah, we're good with that.
HUMANS FIRST.
---
Clearly, we're advocates of advanced cloud technologies. The potential that lies within modern platforms and applications is nothing less than phenomenal. Yet to truly explore that potential, we feel you need to approach it from a decidedly human context, understanding how people work, why they work, what it takes to ensure their ability to focus on what's truly important. In essence, that's our mission at Cloud Revolution; to utilize empowering cloud technologies as the foundation to elevate and accelerate human progress.
Hear from the Cloud Revolution Executive Team as they share their perspective on Microsoft Teams, and the need for Unified Human Communications.
Robin Lehr At Cloud Revolution, we are a group of talented individuals who are passionate about communication.
Adam Ball I think communication is the most important thing that we have, especially in business. As we go forward, everybody needs to communicate and needs to communicate well.
Chad McGreaner I don't think you can actually make it in this world without good communication and collaboration skills in general.
Robin Lehr When we implement a Microsoft Teams solution, we're not just looking at how you're going to send IMs and make phone calls. We want to look at how your organization is going to communicate and how Microsoft Teams can facilitate that communication.
Chad McGreaner You can choose to, you know, not be on video, but maybe send an instant message, maybe send an email. But it has flexible, sort of inclusive attributes to the way that everybody uniquely wants to work.
Adam Ball With Microsoft and providing that piece of technology that actually brings communication and collaboration together. It's really the tool that empowers us to be able to do that better, whether that be from our desks, from our mobile devices, wherever we may be at.
Robin Lehr The breadth and the depth of experience that we have really allows us to do a better job of listening to you.
Adam Ball And a lot of times it's just hearing from people. That ability to listen and hear what's going on in their day-to-day lives. It really does make a big difference in how we can relate and how we can then accomplish more.
Chad McGreaner This is probably going to sound very familiar to a lot of people. Progress is made when a group of people comes together of different backgrounds, perspectives, and life in general.
Robin Lehr At Cloud Revolution, every human matters. And that really comes through our entire approach. That's why we say that we are human-centered.
Adam Ball The idea of being able to express ourselves through how we create the solutions for them and seeing how they can be empowered and how they can get their jobs done better really does bring a lot of joy.
Robin Lehr We pride ourselves on being very open and transparent. We like to share knowledge with our customers where we've experienced things in other places that might help them along their journey.
Chad McGreaner So if there's a solution, whether you know, whether it's a technology solution or a consulting solution, a scenario that we're having, you know, we're going to be honest because our ambition is to be successful together.
Robin Lehr We're in a new era. And I find that so exciting to be at the forefront of it. To really bring work and life together in a way that's seamless, that makes sense, and that blends where everyone can be their best self.
Adam Ball And we're able to actually deliver on that. How people's eyes can light up and really see how their lives can be better with that.
Robin Lehr We'd love the opportunity to have the next conversation with you. To understand where you're going and how we can be part of it. You can drop us a line by email, give us a call, talk to us on social media or on Teams. Whichever way you choose to connect with us, we'll be there, and we'll be happy to connect with you.
Book your 2-day Modernize Communications Workshop.
Hey there! Get ready for an exciting opportunity to learn all about Microsoft Teams' phone system features and advanced communication scenarios.
We are honored with the caliber of clientele we've partnered with and even prouder to be part of their Unified Human Communications journey.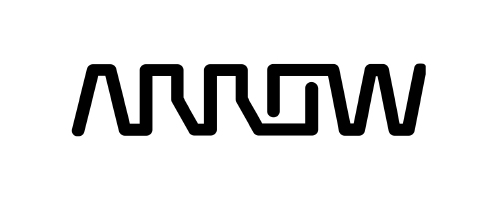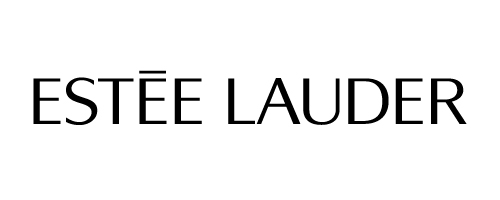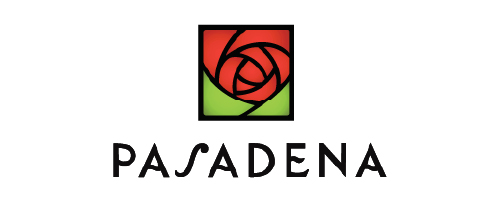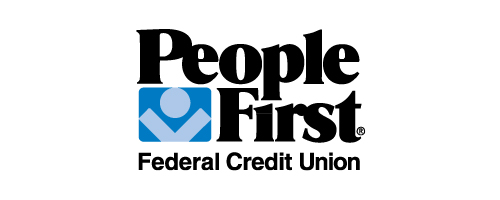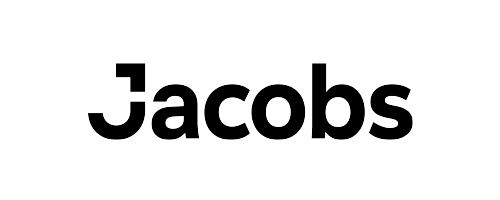 OUR DECISION TO OFFER A FOCUSED SOLUTION
We wanted to provide the market with a holistic service offering centered on the Microsoft 365 and Teams ecosystems.
For years, we've had the good fortune to work within the broad Microsoft ecosystem. Microsoft demonstrated a growing commitment to a productivity cloud designed to help users achieve what matters with best-in-class Office apps, intelligent cloud services, and advanced collaboration capabilities. Unfortunately, we also witnessed the growing complexity of architecting and implementing these solutions successfully. A complexity that often throttled an organization's ability to leverage all these platforms had to offer. This is precisely the barrier Cloud Revolution removes for our clients every day.
WE WANT YOU TO GET THE MAXIMUM ROI ON YOUR INVESTMENT
Our experience and implementation frameworks ensure proactive solution design along with flawless training and deployment.
Our experience tells us that when you have genuinely implemented a technology solution to its potential, the return on the effort is exponential. We also understand the power of a technology continuum, a predictable methodology that spans from designing and architecting a solution through its implementation, training, adoption, and ongoing optimization. Cloud Revolution's proven frameworks address each step of that journey, reducing project friction and accelerating time to value.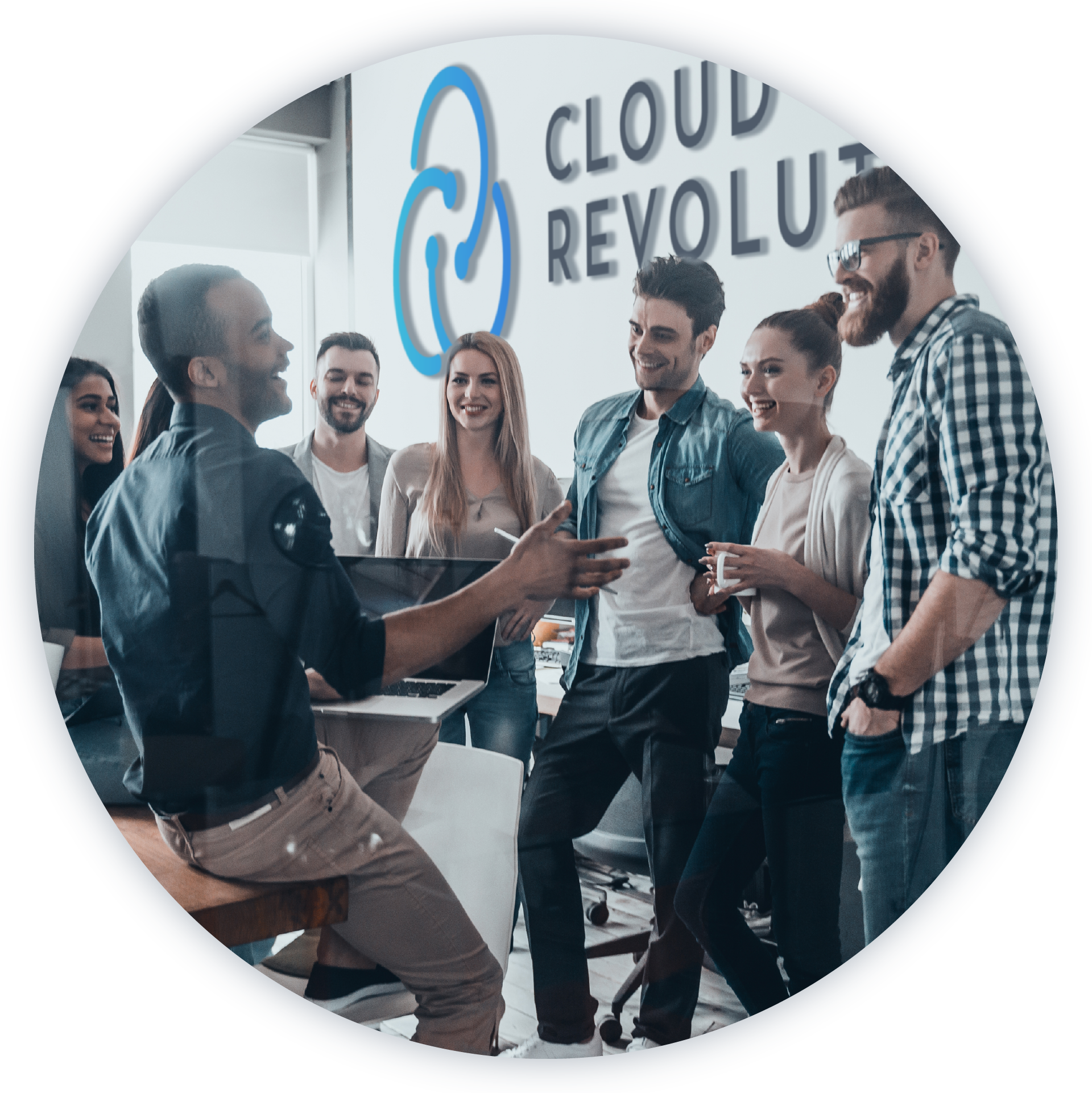 OUR VALUES
We value the ability to evolve our clients from reactive problem-solving to proactive solution design.
---
We're passionately focused
It's not an overstatement to say we love what we do. Our deep experience in the Microsoft ecosystems and being on the leading edge of new and emerging capabilities is a huge motivating factor to connect people and organizations to this potential.
---
We're about relationships
We relate to businesses of all sizes; from startups to large enterprises, not just because of the opportunity, but more for the people driving the opportunity. We see them as kindred spirits in a shared journey to get the most out of innovative technology.
---
We invest in our clients
When we engage with a client, it's less about a statement of work and more about a statement of intent. And we intend always to go the extra mile to get it right or make it right because we can only achieve success once our clients have.
---
We invest in our people
It's simple; we play for the long game. Thus we look to inspire all of our team to leverage the opportunity at Cloud Revolution to learn, grow and build their careers, one ecstatic client at a time.
---
We're inclusive
If it isn't already clear, we're on Team Human. Thus we jump at any opportunity to expand everyone's horizon on a personal a professional level. We're all in this together, and we wouldn't have it any other way.
LEADERSHIP
Leadership beings with a vision, one inspired by experience and fueled by the expectation of helping people and companies grow to their potential.
Executive Team
Chad McGreanor
CEO & Co-founder
Chad McGreanor held senior roles in Practice Management, IT Management, Managed Services, Consulting, and Presales. Previously, Chad was the Senior Director of Global Microsoft Solutions at a large systems integrator. Chad is a 3-time Microsoft Most-Valuable Professional and Microsoft Certified Master. In addition, Chad has worked directly with partners in the Microsoft industry and closely with Microsoft for over 20-years. In addition, Chad launched the San Francisco chapter of the Microsoft Teams User Group.
Adam Ball
Vice President & Co-founder
Adam Ball has led practices and teams of people to achieve amazing results. Having architected and led the delivery teams for Communications and Collaboration projects for some of the world's most notable companies, Adam is consistently focused on delivering on excellent experience for end-users. A noted speaker, Adam has had the privilege of speaking multiple times at Microsoft Ignite and VMWorld. Adam is a Microsoft MVP and earned his first award in 2014.
Robin Lehr
Director, PMO & Operations
Robin is an Office 365 Consultant in the Intelligent Workplace practice at Cloud Revolution. She has 15+ years' experience with Office 365 products including complex merger and acquisition scenarios, integrations, and multi-phase enterprise deployments. Robin specializes in optimizing productivity and cost savings by maximizing usage of the Office 365 ecosystem in the workplace.
TEAM
Our growth and momentum are due in no small part to some of the stellar folks we work with day to day. Meet just a few of these exceptional humans.
Board of Directors
Jeff McBride
Solutions Architect / Intelligent Office
Jens Madsen
Solutions Architect / Intelligent Office
Ashley Hering
Senior Project Manager
---
Download our Unified Human Communications Executive Overview